Innovation Zone
Interested in technology advances and how they are influencing the property sector? Then be sure to visit the 'Innovation Zone'.
This section of the show features a line up of innovators who will present a selection of ground-breaking solutions for landlords, tenants, developers and agents.
You'll also be able to meet all these entrepreneurs on their stands within the zone – and at the twice-daily Showcase presentations (Open Theatre 2).
Vaboo gives landlords and tenants access to hundreds of discounted products and services that most are already spending money on every day.
Meet Jonathan Stein at Stand 458

Properstar is an online property portal showcasing the very best property in the UK to international buyers.
Meet Shameem Golamy at Stand 455

Considerable visitor interest is expected in a proposition that offers a current estimated return of 33% per year (after fees). Investors earn by receiving the majority of net profits from rojects. Use an auto-invest tool - then sit back and watch your money grow.
Meet Luke Barnes at Stand 145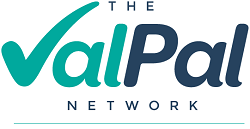 ValPal is the instant FREE valuation tool that has revolutionised the estate agency industry. Over 700 estate agency brands - with in excess of 2,700 branches - successfully use ValPal to convert more website traffic into leads to create more MA's. Without ValPal's network, you are on your own!
Meet Craig Vile at stand 461
PropertyData is a tool to explore local residential property market statistics. Designed for estate agents and buy-to-let landlords and powered by Zoopla's open data, using PropertyData you can draw custom data areas, then generate accurate local property market data on house prices, rental yields & 5-year capital growth in that area.
Meet Michael Dent at Stand 465.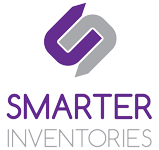 Smarter Inventories provide an easy to use mobile app giving everyone the ability to create professional inventory reports using their mobile phone or tablet. Alternatively use their 'Expert Clerk' service where their experienced property inspectors prepare a detailed report for them.
Meet Clive Nathan at Stand 62

Say goodbye to traditional letting agents. A refreshing new way to manage and market your property. Find tenants for free, little paperwork, fixed fee management plus 24/7 support.
Meet Calum Brannan at Stand 460
.

Rentr is property management on-the-go, helping landlords and tenants resolve issues with a few taps and swipes of their phone. An app that does the thinking allowing everyone to optimise the rental experience and get on with their everyday lives.
Meet Alex Schembri at Stand 60

If you want to perfect your online brand and have a strategic growth plan to make the most of your presence on the net, The Digital Marketing Bureau's experienced and enthusiastic team will give you the advice and solutions to succeed.
Meet James Dearsley at Theatre 2