Lending and Finance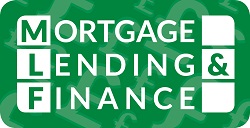 Experienced and novice investors will be able to discuss a range of Buy-to-Let purchase, remortgage, bridging and refurbishment loans from a selection of the UK's leading 'High Street' brands, specialist lenders and brokers.
Peer to Peer finance options - a hot topic at recent events – will also be represented via a selection of Crowdfunding specialists in the hall. With this burgeoning sector now FCA regulated its popularity is set to grow further.
The list includes ...

Together
When you've found the ideal property to renovate and sell or add to your portfolio, Together go the extra mile to provide fast and flexible short-term finance. All our decisions are made by people, not computers, and they have the experience and expertise to find the right solution, often making in principle decisions the same day. Able to finance many types of properties. Stand 120.

Royal Bank of Scotland
The Royal Bank of Scotland has paved the way in banking ever since it was established in 1727. From the world's first overdraft, and the first purchase loan by a UK bank, to the first fully-fledged internet banking service and mobile banking app, the bank has a history of making life easier for its customers. Stand 215.

The Loan Partnership
The Loan Partnership operates throughout the UK. There are no call centres in other countries, and you will always speak to someone who is trained to help you, and more importantly, wants to help you. We are a loan broker, which means we search our panel of lenders to find the right loan for you. Stand 315.

Shawbrook Bank
Shawbrook's range of products has been designed specifically for UK professional investors that are looking for short or longer term funding against a range of residential, mixed use and commercial property assets. Stand 320.
They understand just how important it is for investors to partner with a lender that can deliver competitive pricing alongside quick execution.

Mortgages for Business
Mortgages for Business has earned a reputation for helping landlords get the finance they need to successfully grow their portfolios. Independent and whole of market, we specialise in sourcing funding solutions for residential, mixed-use and commercial property.
Meet our team at stand 310.

FundingSecure
FundingSecure is a P2P platform that offers loans to people needing money for a variety of different reasons. Their aim is to allow investors the opportunity to participate in the above average returns associated with alternative finance and sub-prime lending ( "sub-prime" as many of their clients can't get finance elsewhere ). Stand 335.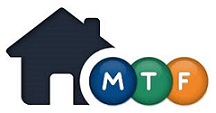 MT Finance
Stand 212. MT Finance offer transparent, affordable, bridging finance loans on a 'Non Status' basis - that means they don't require evidence of trading history, accounts, or proof of income.
Providing both 1st and 2nd charge loans, their underwriting process has been streamlined to bring cases to a close as quickly as possible and with minimum fuss - often in as little as 72 hours.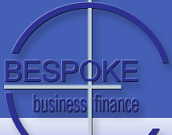 Bespoke Business Finance
The returns on residential properties currently offer attractive opportunities for investment, particularly when viewed against the difficulties many prospective purchasers are having in raising deposits and mortgages in order to buy property outright. Stand 422.
Kingswood Associates
Kingswood Associates is fully impartial and has specialised in sourcing and arranging Property Development Finance, Buy to Let mortgages and Commercial finance since 1997. They are not tied in with any specific lenders, meaning they are in the best position to offer genuinely impartial advice. Their role is to find the best deal possible for each client. Stand 82.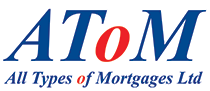 AToM
AToM (All Types of Mortgages Ltd) was established in 1991 and has since progressed to become one of the premier mortgage brokers, packagers and distributors in the market.
With three offices nationwide and a highly experienced team of specialist mortgage consultants, AToM has a vast amount of knowledge when it comes to dealing with all areas of the mortgage market. Stand 438.

Nova Financial
Nova Financial is an independent & privately owned Buy to Let property and financial advisory company. Being independent is very important to our clients and to us because it means we can objectively source the right investments from the market to specifically suit your needs. Stand 16

Clifton Private Finance
Looking to finance or re-finance a residential or commercial property? Clifton Private Finance can help. They are independent and work with over 60 UK Lenders – many of whom are specialist lenders not available on the High street. They pride themselves on providing a service that responds to client needs. Stand 420.

Invest & Fund
Invest & Fund is a credit-led peer-to-peer (p2p) platform offering individual and institutional lenders the opportunity to earn attractive, risk-adjusted returns from carefully chosen, independently monitored residential development projects. Stand 232.

Octopus Investments
Their award-winning property lending team takes a common-sense approach to lending. Loans range from £50,000 to £25 million, all tailored to the individual needs of borrowers. The team has a proven and consistent lending strategy with a robust approach to underwriting. They typically lend at a maximum 70% LTV with average LTVs of less than 60%. To date, the team has completed £2.5 billion of gross lending across almost 3,500 transactions. Stand 345.

Alternative Bridging Corp'n
Alternative Bridging and its sister companies are principal lenders who provide short-term finance for the property industry and business community as well as bridging loans to homeowners. They have done this for over 20 years. For purchase, refinance, development and working capita, they make loans from £250,000 to £20,000,000 and from one month to thirty-six, satisfying your property finance requirements, simply and in a cost-efficient way. Stand 172.