Estate Agents Window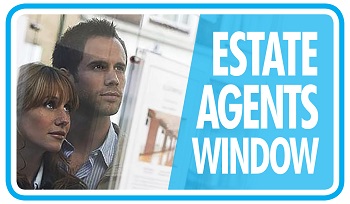 While Greater London and the South East has experienced a surge in both nominal prices and rental rates over the last couple of years, the "ripple effect" across the rest of the country is very much in evidence. With this pattern set to continue throughout this year it comes as no surprise that so many Estate Agents from all across the UK and Ireland have identified this event as the place that attracts the serious buyer. Agents presenting a broad selection of top quality investments have included...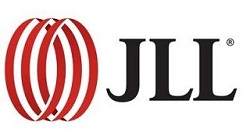 Jones Lang LaSalle (JLL)
MAKING PROPERTY WORK FOR YOU!
Whether you are looking for an investment or a new home, JLL's dedicated experts can offer more options that anyone else, as well as the latest research and advice to help make investments work for you.
For full details visit their team at stand 310.

Northwood UK
Each of Northwood's 85 offices is owned and operated by local people. This enables them to provide the best quality service for customers. All of their property experts have an intimate understanding of the local market, but at the same time have access to a national network of property skills and resources. Stand 262.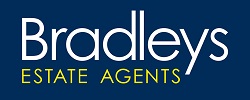 Bradleys
Bradleys is the West Country's largest Independent Estate Agency group. They differ from the average estate agent in that every office in the 33 office network engages in both sales and lettings. This enables Landlords to receive regular sales valuation updates and Vendors to receive rental value advice, if required. Stand 245.

Taylor Bond
Taylor Bond is an independent estate agent operating in South Manchester, the North West and Central London. They specialise in selling and letting residential properties, and their skill and knowledge of the local property markets go hand in hand with our hard work and dedication. Much of their work comes from referrals from happy clients and customers.

Chancery Estates
Chancery Estates delivers a highly professional and efficient residential letting and management service to landlords and tenants in London. Their aim is to provide unrivalled expertise in the London market place, backed by a team of dedicated professionals, extensive property marketing and market leading property management software.

Victor Michael
Victor Michael is one of the longest serving independent agents in East London and Essex with a network of four offices, dedicated to serving clients and local communities needs. They specialise in Residential and Commercial Sales and Lettings, New Homes, Property Management, Block Management and Overseas Properties. Stand 240.

London & Country
The London based agent that specialises in selling and renting property across London and the UK. From its foundation in 1999, London & Country Estate Agents quickly became renowned as an innovative and imaginative estate agent.
The company is now a market leader covering almost the entire Docklands area from London Bridge in the West to Greenwich in the East; including Bermondsey, Bow, Canning Town, Deptford, Docklands and the Isle of Dogs, Greenwich, Limehouse, New Cross, Plaistow, Poplar, Rotherhithe, Royal Victoria Dock, Silvertown, Southwark, Lewisham and Surrey Quays.

Century 21
Our latest opportunities include luxury eco-friendly spa & resorts and eco lodges. Now is the time to look at an attractive alternative C21 Lodges should be given consideration whether you are looking to enter into the Buy to Let market, or indeed if you have a Buy to Let Portfolio, there are no start-up costs, no stamp duty, no cost involved for improving the property, no admin costs including letting agent fees and no solicitor fees.

Fabrik
The team at Fabrik Partners has been in the property business for years and deal with all types of properties. They can advise on residential properties that can be converted into rental properties or commercial properties that can be leased to other businesses. Their properties are located in the best areas for growth and are selected with extreme care to optimise investor benefit.