Show & Promotional Partners

Property Investor News
A subscription to Property Investor News provides just more than a copy of the UK's premier magazine for the Landlord and BTL sector. Subscribers can now access over 10,500 articles and 60+ videos available via the P.I.N. archive.
Subscription costs from just £99.00 per year.

Your Property Network
When you subscribe to YPN you get your first magazine FREE, as well as access to Digital back catalogue and Audio files.
Subscription costs just £6.95 per month and there is no contract and no time commitment. Try before you buy, get a FREE copy of YPN Magazine today.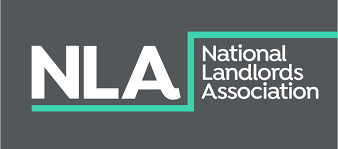 Nat' Landlords Association
The UK`s largest representative organisation for landlords. They help landlords make a success of their lettings by offering ongoing support to deal with landlord related matters, represent landlord views and interests at a local, national and European level - and provide Members with access to an extensive range of discounted products and services.
Rightmove
... Rightmove.co.uk, the UK's largest online real estate portal and property website.
It is listed on the London Stock Exchange and is a constituent of the FTSE 250.
Residential Landlords Assoc
... The RLA is the leading voice for landlords in England and Wales. The name goes back to 1998 but their roots and experience go back decades. Owned by their members, they represent 28,000+ landlords with a combined portfolio of over 250,000 properties. As a member of this campaigning organisation, your voice gets heard.

LandlordZONE
LandlordZONE® is the UK's leading free access website for landlords and agents involved in letting property – novice and experienced alike. Since 1999 the site has been helping landlords and agents to manage their investment properties. It also services the on-line community with Forum, Articles, Legals & Social Media links.

BuyAssociation Marketplace
Visitors are invited to MEET THE DEVELOPER at stand 300 where BuyAssociation Marketplace are delighted to present 4 of the UK's most ambitious developers introducing their latest property developments. All opportunities are at launch prices. For investors wanting first access at the best price. Buy First, Buy Direct and Buy Informed.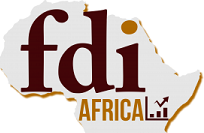 FdiAFRICA
The focus of fdiAFRICA is simple and clearly defined: To promote the continent of Africa as the best place for foreign direct investment - offering huge investor returns. In order to showcase property investment opportunities in Africa to the rest of the world, fdiAFRICA are proud to partner with Property Investor Media - organisers of Europe's longest running event for global property investment.

Net House Prices
www.nethouseprices.com have been working with property investors since 2004. Our website is dedicated to helping you make informed investment decisions, with tools to calculate the estimated return on your investment, for all the properties listed for sale.Join our database and receive market news, below market value property details and other UK wide investment opportunities.